I also made all my blankets and bedding for the kids. The flannel seemed to be softer and thicker than store purchased already made receiving blankets and I could make them bigger. Blankets made with cotton stretch (jersy) material added extra comfort for my babes when used as swaddling blankets. The stretch fabric allowed the child to feel just like they did in the womb while they slep and kept their tiny hands away from scratching their face and waking themselves up. Great for colic and fragile sleepers. Similar to the common ``Miracle Blanket`` except has many ways to be used and has no velcro or attachments that may irritate the little one. Fleece blankets are made with a personal touch, the child`s name and the edging is finished with soft stretch fabric. Images can be chosen or ideas to what you`d like can be given. Great for daycare, matching child sized pillows can be added.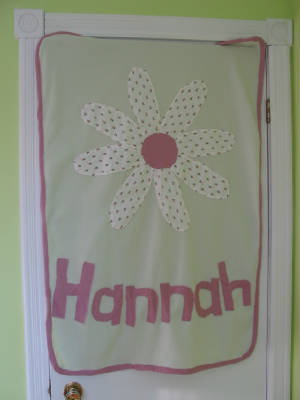 Sample of fleece blanket.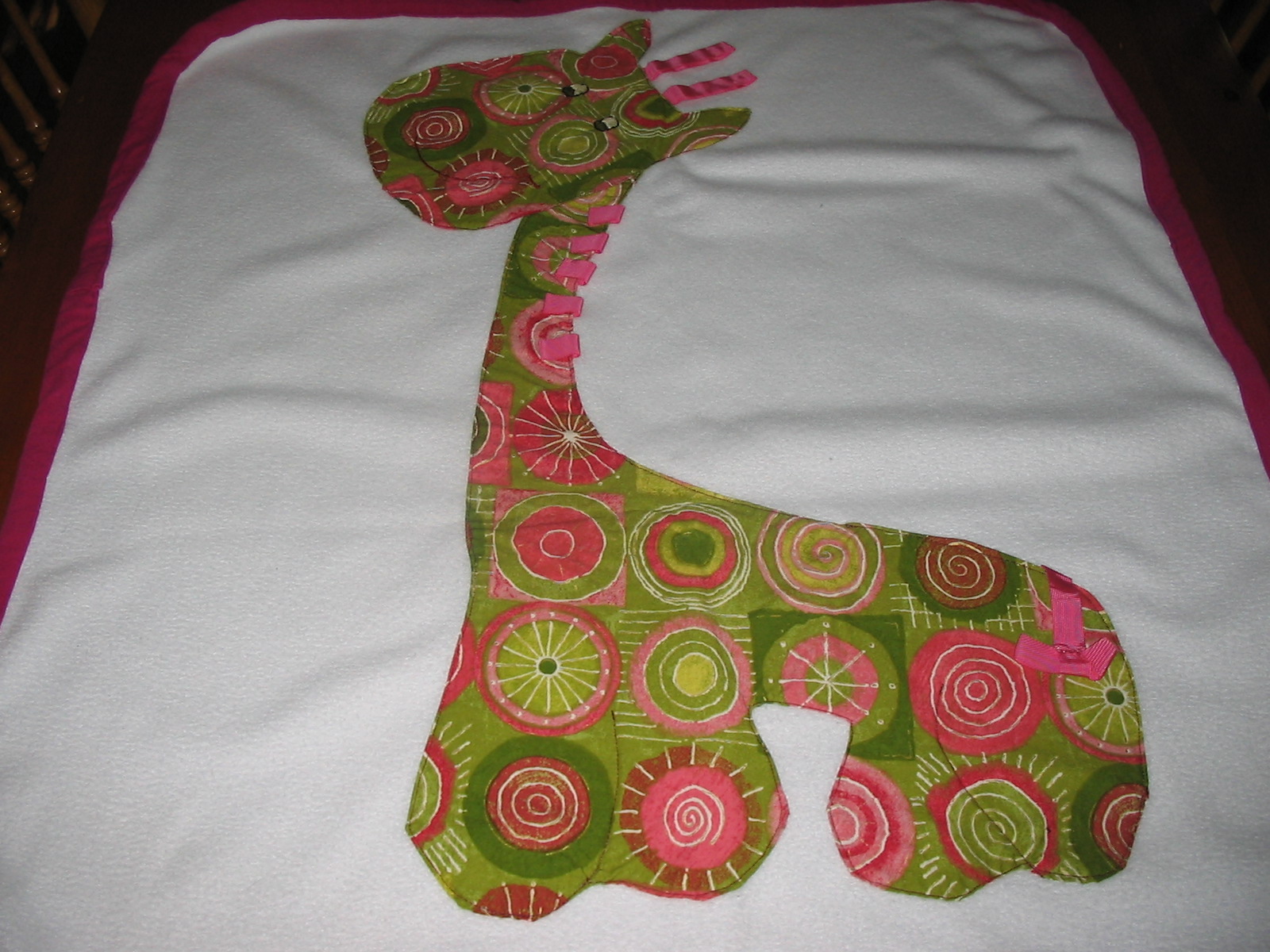 Designs vary according to your preference. Design suggestions are: flower, hippo, giraffe, sailboat, light house, apple tree, duck, fish, clown, penguin, butterfly, tent...etc. If you have an idea that is not listed please ask me and we`ll see if we can come up with a design that matches your request.
Colors of fleece available: yellow, white, light sage green, light blue, pink, mauve...
Colors of fabric... this will be a variety so specify the colors you prefer and I will try to match your requests.